Date-Sweetened Peanut Butter Cookies (Vegan & Gluten-free)
This post is sponsored by Alter Eco Chocolate. Find more on www.alterecofoods.com/.
Cookies that are fruit sweetened, made with only six ingredients, and ready to eat in 20 minutes.
Need I say more?
I've been making these cookies for years. I remember I first made them when I went vegan three years ago, and they've been my staple cookie ever since. Of course, I still love my sugar filled and soft baked chocolate chip cookies and all of it's wonderful varieties, but I'm not always in the mood for a classic cookie - most of the time, really, I crave heathy treats. And what's better than a truly healthy cookie? Like, you can literally eat these for breakfast.
I know I have.
So - with a few simple ingredients and a few minutes to spare, you can whip up these peanut butter cookies that are to. die. for. I also took the liberty to dip them in my favorite dark chocolate from Alter Eco because that's just who I am.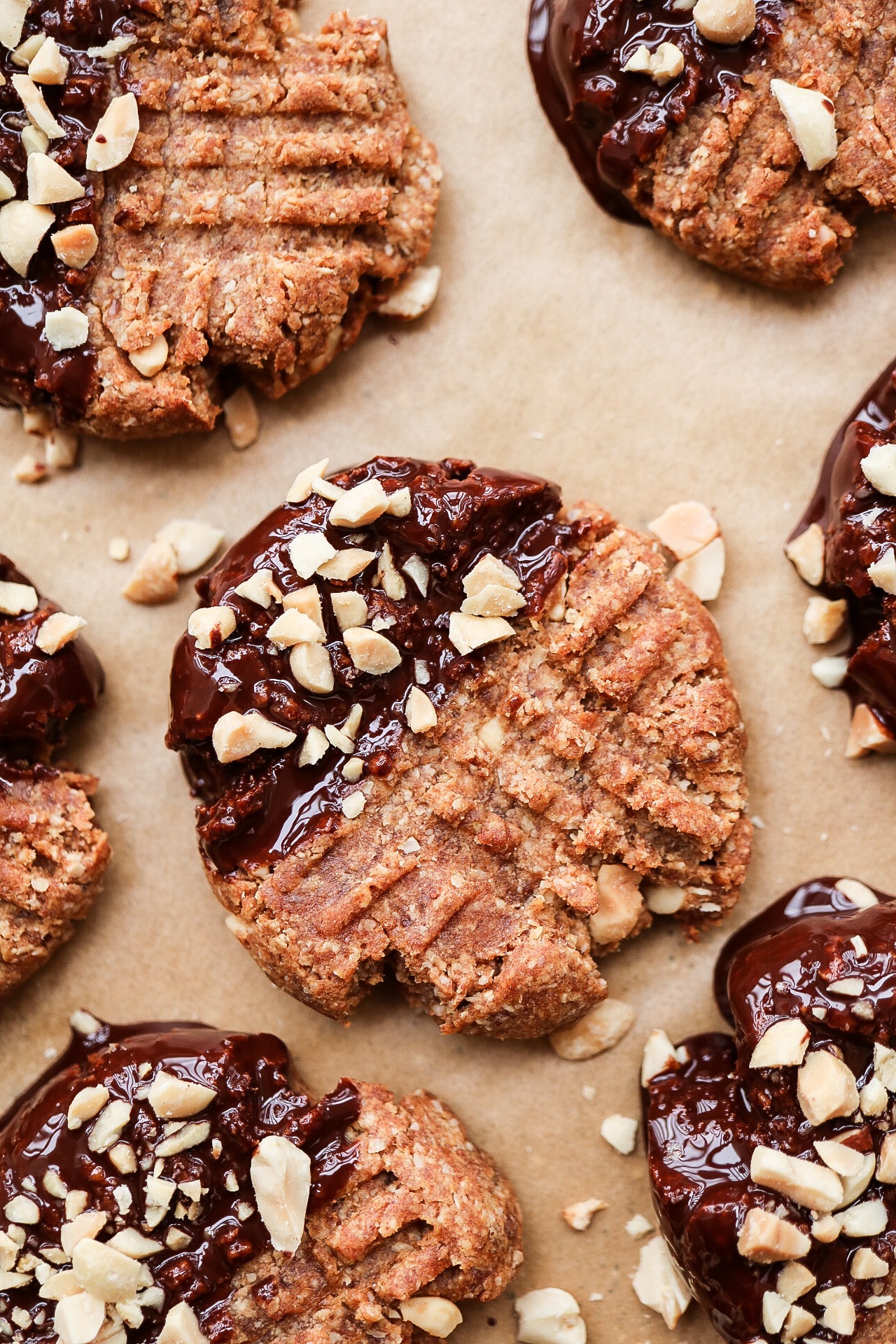 Date- Sweetened Peanut Butter Cookies
INGREDIENTS:
1 cup medjool dates
1/4 cup peanut butter
1/2 cup oat flour
2 tsp baking powder
1/2 tsp sea salt
2 Tbsp plant milk
1 bar Alter Eco chocolate (melted)
INSTRUCTIONS:
Preheat your oven to 350F. Line a baking sheet with parchment paper and set aside. In a food processor, blend up the oats to make your oat flour (unless you use store-bought) and set aside. In the same food processor, blend up the dates until they form a paste, and add the remaining ingredients and blend until your cookie dough has formed. Roll out your cookies and flatten them using a fork - bake for about 12-13 minutes, allowing them to cool before dipping in dark chocolate.