Chocolate Peanut Butter Granola Cups (Vegan & GF)
This post is sponsored by Alter Eco Chocolate. Find more on www.alterecofoods.com.
It's no secret that I'm a fan of anything chocolate peanut butter, but i've gotta say that these cups are superb. The crust is simple and made of oats, nuts and fruit, while the filling is creamy and salty peanut butter. Topped with a layer of Alter Eco dark chocolate and sea salt, these granola cups are the perfect snack!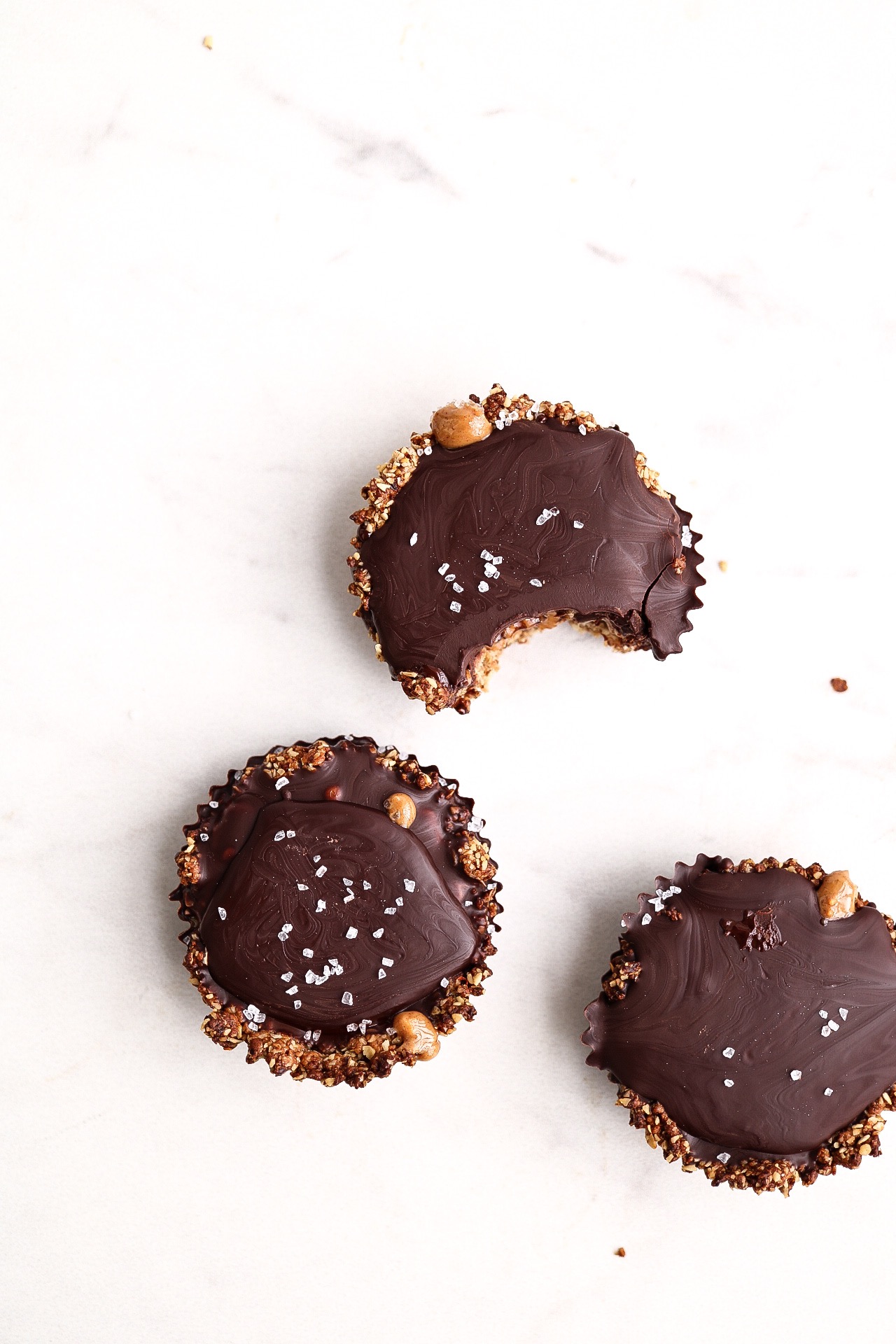 Chocolate Peanut Butter Granola Cups
INGREDIENTS:
1 cup old fashioned oats
1/3 cup walnuts
1/2 cup raisins
1/4 tsp salt
Salted peanut butter
1 bar Alter Eco dark chocolate
INSTRUCTIONS:
Preheat your oven to 350F. In a food processor, blend together the oats, walnuts, raisins, and salt. Line a 6 cup muffin tray with liners and place about 2 Tbsp of the dough into each cup. Press down and mold it into the cup, and bake at 350F for about 10 minutes. Allow the cups to cool and then place 1 Tbsp of salty peanut butter into each cup. Melt your bar of chocolate and layer it over the peanut butter layer, allowing the cups to chill in the fridge until firm. Add another layer of chocolate once the first has firmed, and allow it to harden before enjoying!