Avocado Tempeh BLT (Vegan)
I can only speak for myself, but a BLT sandwich will always be the superior which' in my book.
A vegan version? Sign. me. up.
I've been tampering with making vegan "bacon" for a while, and this one hits the nail on the head. The recipe is super simple, super healthy, and boosting with flavor. A little bit sweet, a little salty, and just the way a BLT should taste.
Have you ever put mashed avocado on your BLT? Because it is life changing.
I put some mashed avocado, sliced tomatoes, iceberg lettuce, tempeh bacon, and Dijon mustard on freshly baked sourdough and it was a holy masterpiece.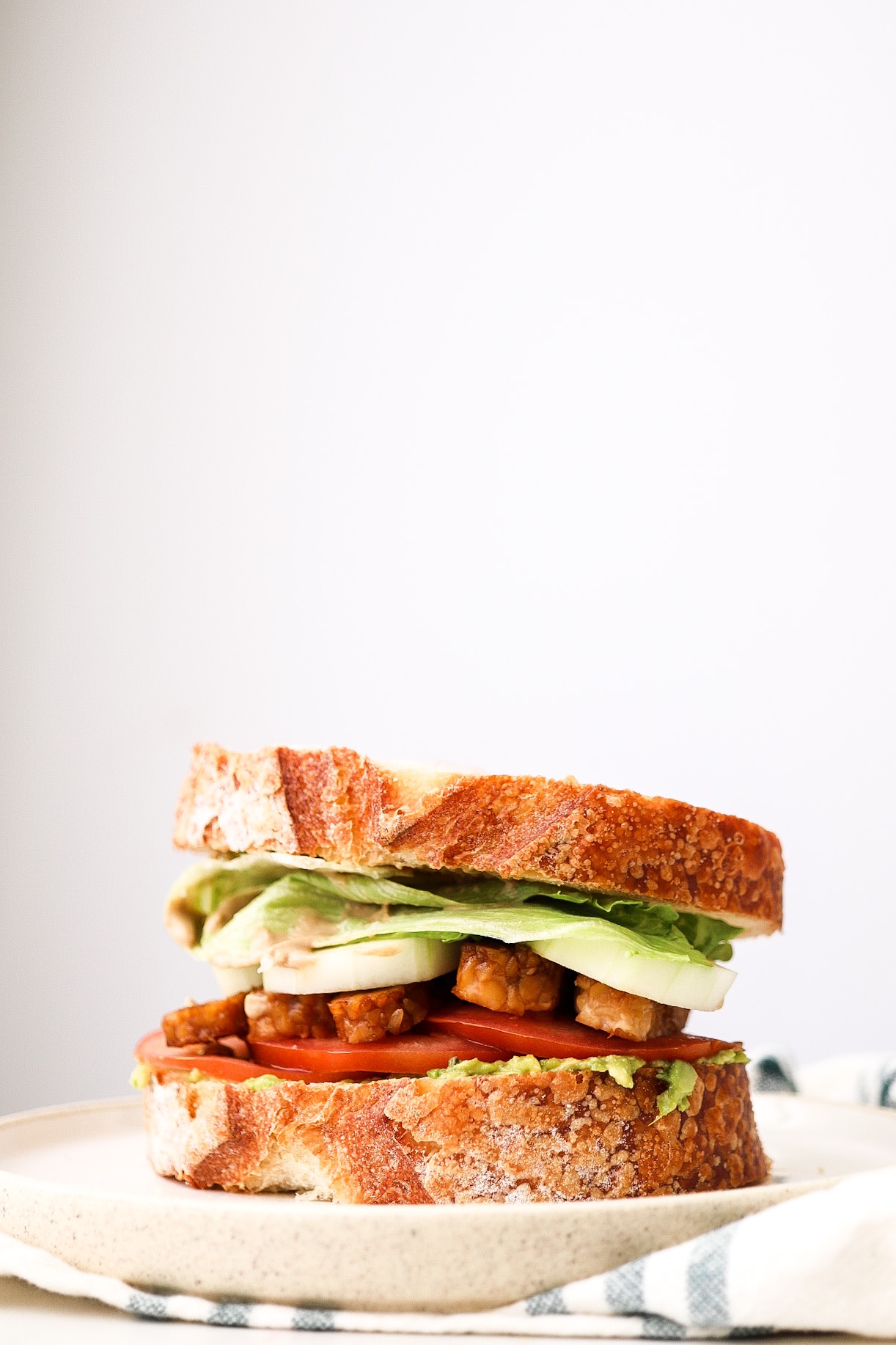 INGREDIENTS:
1 package tempeh
1/4 cup water
3 Tbsp coconut aminos
1/4 tsp salt
1 Tbsp maple syrup
1/2 Tbsp apple cider vinegar
1/2 tsp onion powder
1/2 tsp garlic powder
INSTRUCTIONS:
Slice your tempeh into thin strips, and place into a saucepan with the remaining ingredients. Cook on medium-high heat, mixing the mixture around and getting the tempeh strips fully coated. Allow the mixture to simmer and cook for around 3-4 minutes, until no more liquid is present and your tempeh is beautifully golden and coated.