Chocolate Zucchini Banana Bread (Vegan)
This post is sponsored by Alter Eco Chocolate. Find more on alterecofoods.com.
I don't know about you, but banana bread is one of my all-time favorite treats - add some chocolate to it? Hell yea. And, I threw in some zucchini for good measure.
I've wanted to try making something that has both chocolate + zucchini because I've heard it makes for a great combination, but it honestly sounded a little weird to me. I finally gave it a go and added it to my banana bread recipe (that I also changed a bit) and there lied the glory of it - moist, naturally sweet, and chocolatey. The best combination I've tried yet. Of course, I added my favorite Alter Eco dark chocolate to this because it melts really nicely, and alongside the sweet bread it just makes for a good pairing.
And when you eat this warm and the chocolate is still melted? Goddamn.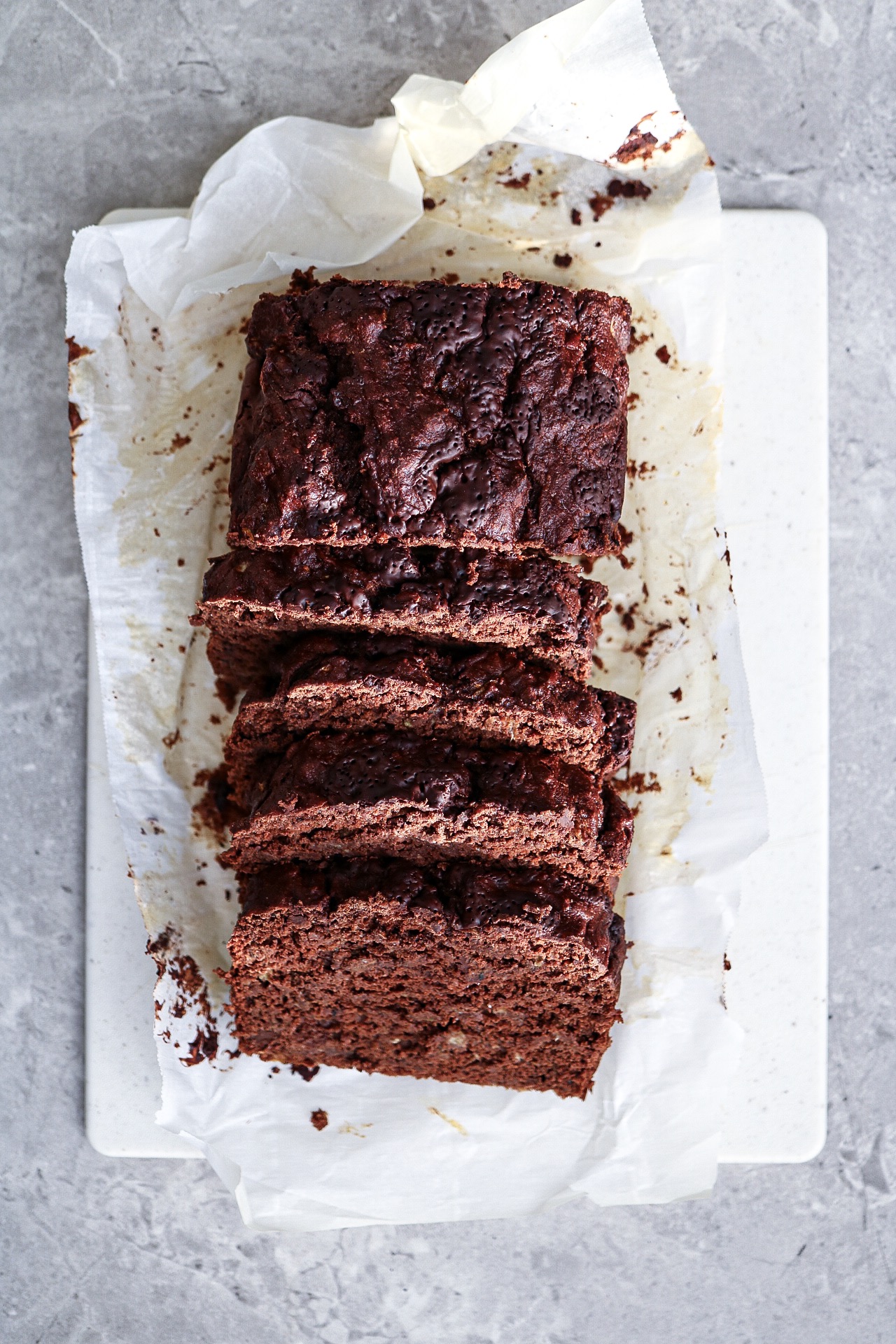 Chocolate Zucchini Banana Bread
INGREDIENTS:
1 1/4 cup whole wheat flour
1/4 cup cacao powder
1 tsp baking soda
1 tsp baking powder
1/2 tsp salt
2 ripe bananas
1/4 cup date or maple syrup
1/4 cup apple sauce
1/4 cup water
1 tsp apple cider vinegar
1 cup shredded zucchini
1 bar Alter Eco 90% dark chocolate - chopped
INSTRUCTIONS:
Preheat your oven to 350F. Line a loaf pan with parchment paper or grease it with coconut oil. In a medium bowl, whisk together the flour, cacao powder, salt, baking soda, baking powder, and set aside. In another bowl, mash up your bananas, and add in the apple sauce, syrup, water, and apple cider vinegar. Add the wet ingredients to the drip, folding in your chopped chocolate and zucchini. Pour your batter into your loaf pan, and top with extra chocolate if you like - you can also add some sliced banana on top. Bake your bread for 40-45 minutes, until your toothpick comes out clean. Allow your bread to cool before slicing.