Chocolate Mint Mug Cake (Vegan + GF)
This post is sponsored by Alter Eco Chocolate. Find more on alterecofoods.com.
Mug cakes are the superior cakes. Only a handful of ingredients that are placed into a mug and cooked in the microwave for 1-2 minutes? C'mon - that's some witchcraft right there.
I posted last month a mug cake recipe with chocolate and peanut butter - but this one is next. level. I dunno about you, but when those Christmas trees and ornaments start hitting the shelves mid-September, and I become bombarded with Christmas music on the radio, I get a craving for minty treats. Not sure if this is a pyramid scheme orchestrated by the candy cane industry to start their market off early, but they get me every time.
Anywho, I made this one using the new ultra dark Alter Eco mint chocolate, which is filled with slices of mint and it is oh so good. Topped with some vegan mint chocolate chip ice cream and more chocolate the I melted, its literally prepared in under five minutes and quiet honestly God's gift to humanity.
So get cracka-lackin' and get out your mugs.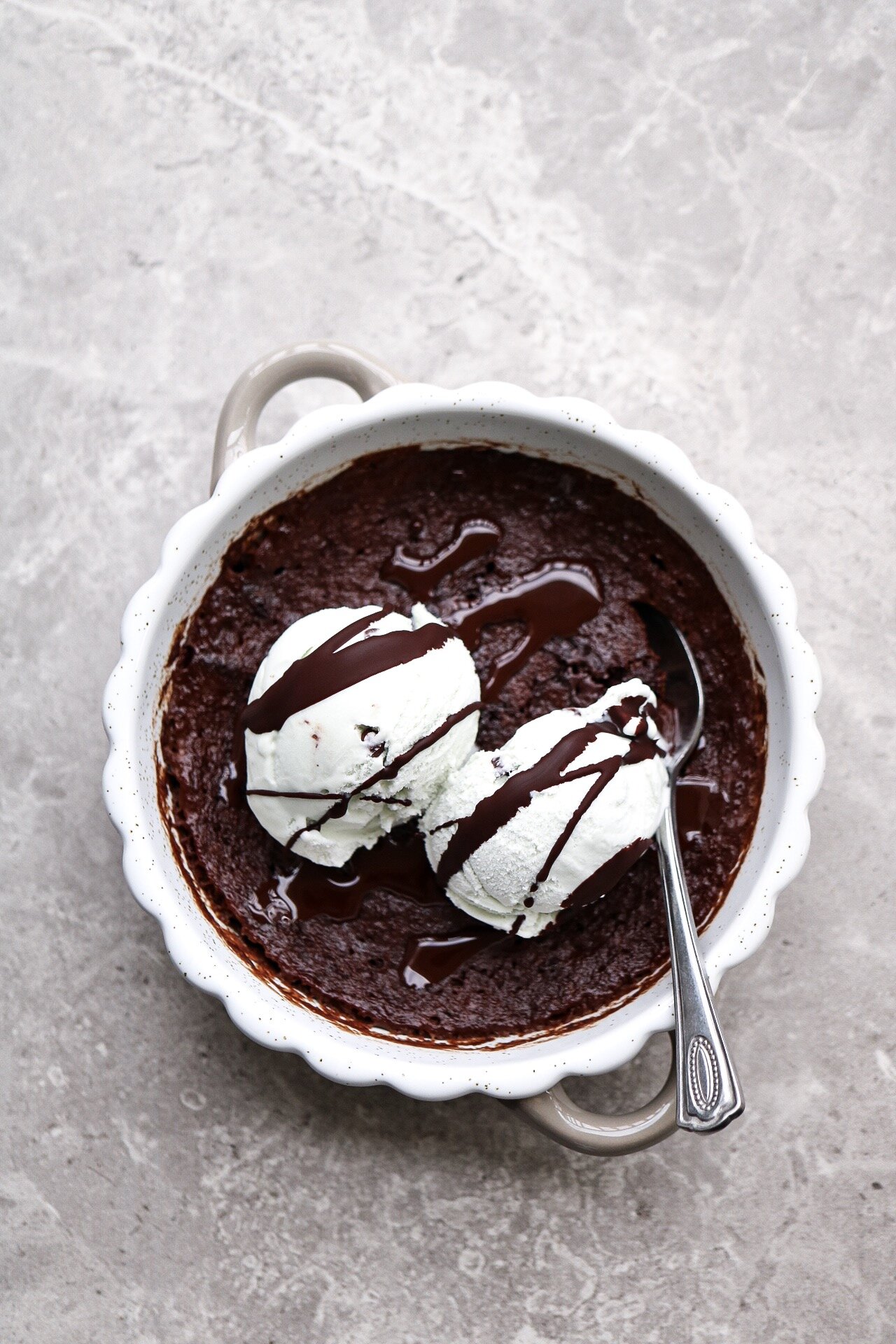 INGREDIENTS:
1 ripe banana
2 Tbsp cacao powder
2 Tbsp almond or sunflower seed butter
1/4 tsp salt
1/4 tsp baking powder
1/4 tsp mint extract
1 Tbsp maple syrup or sweetener of choice (optional)
2 Tbsp chopped Alter Eco mint dark chocolate
INSTRUCTIONS:
In a food processor, combine all of the ingredients. Once the mixture is blended, stir in your chopped chocolate and pour the batter into a microwave safe mug. Cook in your microwave for 60-90 seconds, depending on how well-done you prefer it. Then, just let it cool a bit before digging in and/or topping with ice cream!